EU Research is an effective, accessible and widely distributed platform for the dissemination of scientific research, the progress of which is central to global economic, social and cultural development. EU Research recognises the wider importance of scientific research. Its team has extensive experience of working with EU-funded projects and believes that effective communication of scientific research is the key to capitalising on its long-term potential.
The EU Research publication is the leading non peer-review research journal in Europe. Covering a broad range of scientific fields. Its magazine is available open access online for free without subscription and it is available in all 7 continents in over 170 countries. Each magazine is hosted indefinitely, however during the first 3 months of availability each issue on average generates over 300,000 reads. The magazine is a gold standard open access publication. It is produced quarterly, is available in print and since 2012 also online. Every issue covers all manner of scientific disciplines and topics from reports on ground breaking discoveries to championing basic and applied research.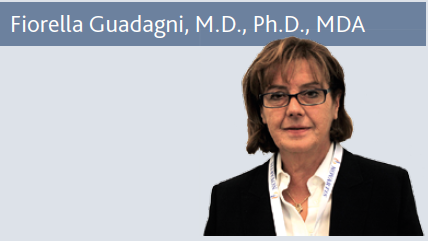 In the Autumn 2023 release, the last issue focuses its articles on the era of Artificial Intelligence. It couldn't miss a two-page space on REVERT. In pages 70-71, Fiorella Guadagni, full professor in Clinical Biochemistry and Molecular Biology at the San Raffaele in Rome explains the REVERT decision support for personalised treatment based on Artificial Intelligence (AI). Prof. Guadagni explains the important relevance of the REVERT approach in assisting clinicians in treating colorectal cancer more effectively in order to determining the most appropriate treatment for individual patients. "No one", underlines Prof. Guadagni, "will use a decision support system without understanding the rationale behind its suggestions. This is called explainable AI".
Moreover, the article includes a brief summary of the REVERT clinical trial already described HERE and illustrated in this interview of Prof. Roselli HERE.
Read the whole article by clinking on the following LINK